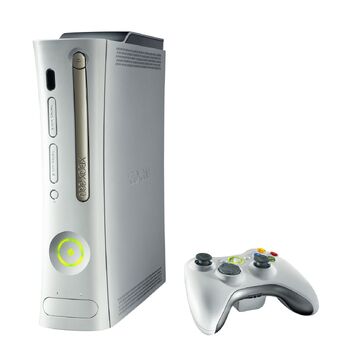 The Xbox 360 is a Microsoft console released on November 22nd, 2005 in America, December 2nd, 2005 in Europe and December 10th, 2005 in Japan. It is a HD console and the Xbox successor.
Xbox Live Arcade
Edit
Xbox Live Arcade (XBLA) is a digital video game download service available through the Xbox Games Store, Microsoft's digital distribution network for the Xbox 360. It focuses on smaller downloadable games from both major publishers and independent game developers. Titles range from classic console and arcade video games, to new games designed from the ground up for the service.
Games available
Edit
Ad blocker interference detected!
Wikia is a free-to-use site that makes money from advertising. We have a modified experience for viewers using ad blockers

Wikia is not accessible if you've made further modifications. Remove the custom ad blocker rule(s) and the page will load as expected.