Comments

2
Ultimate Vampire Slayer Squad Part 3

The winner of the Ultimate Vampire Slayer Squad contest has been decided! After picking 5 finalists from over 300 user submitted entires, we've tallied up all the votes from the previous round, and the winner is...
Ithan Mendes' "Warriors of the Holy" team!
Simon Belmont, Van Helsing, Blade, and Hellsing's Alucard are a potent force indeed, and represent some of the strongest, most skilled vampire hunters ever. A huge thanks to everyone that participated and voted, and a big congrats to Ithan Mendes for creating the winning team!
Warriors of the Holy Poster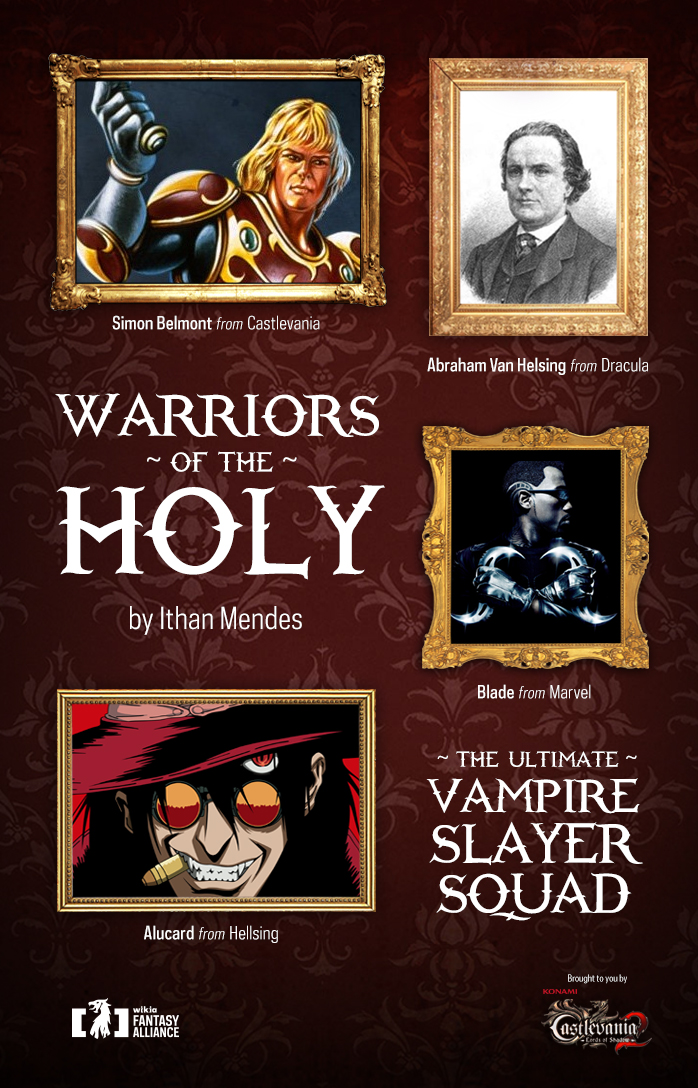 Make sure to check out Castlevania: Lords of Shadow 2 for Xbox 360, Playstation 3 and the PC when it releases on February 27th!