The Succubus is fought in all three Pachislot Akumajō Dracula games (Pachislot Akumajō Dracula I, II, and III).
In the second game, she summons duplicates of herself to hold Trevor down while she steals a kiss and drains his energy. She then unleashes an electrical attack. She is not shown being destroyed at the end in either game, and instead just pouts in submission.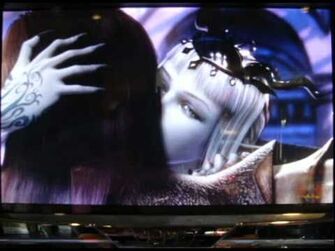 Ad blocker interference detected!
Wikia is a free-to-use site that makes money from advertising. We have a modified experience for viewers using ad blockers

Wikia is not accessible if you've made further modifications. Remove the custom ad blocker rule(s) and the page will load as expected.