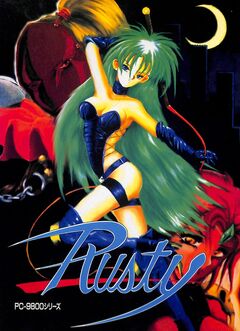 Rusty is a Castlevania-like game that was produced by C-Lab in 1993 for the NEC PC-9800 home computer in Japan. It also uses many elements that were rarely used from past games, such as keys and whip swinging obstacles.
Characters
Edit
Rusty: The female protagonist of the game, a vampire huntress.
Marquis Monte-Carlo: The main villain, a Dracula-like vampire.
Comparison of Images
Rusty
Rondo of Blood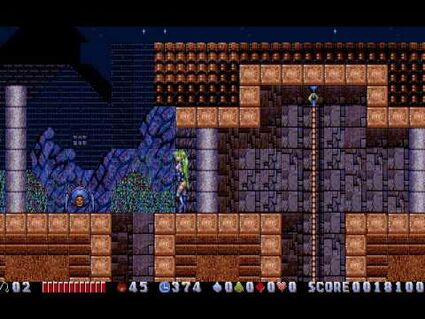 External Links
Edit