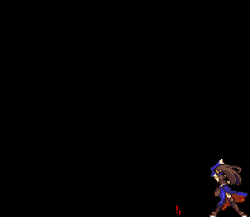 Morbus
is a
glyph
in
Castlevania: Order of Ecclesia
. It can inflict
Curse
on enemies.
When Shanoa attacks with Morbus, giant blood bubbles are released from her arms. They rise upward fast, so this glyph is better used against close, airborne, or tall enemies. Some enemies might get cursed by this attack, which will slow them down.
Item Data
Edit
Morbus is Latin for "disease".
Ad blocker interference detected!
Wikia is a free-to-use site that makes money from advertising. We have a modified experience for viewers using ad blockers

Wikia is not accessible if you've made further modifications. Remove the custom ad blocker rule(s) and the page will load as expected.