Castlevania-related music has been featured in several of Konami's rhythm games.
KeyboardMania 2nd MixEdit
KeyboardMania 2nd Mix (2000) features a song called "Akumajo Dracula Medley" (or "Castlevania Medley") by Kukeihakurabu, which is a blend of several songs from Haunted Castle, including Wedding March of Tragedy, Cross Your Heart, and Bloody Tears. While the song is playing, a new Castlevania video plays on the side. The song also appeared in the Playstation 2 version "Keyboardmania II" (2002), which contained all songs from the 2nd and 3rd Mix. It also appeared in the Yamaha Edition of Keyboardmania for the PC (2003). The song would later reprise in Pop'n Music 14 Fever and Dance Dance Revolution ULTRAMIX 3.
Character gallery
Edit
More videos:
Dance Dance Revolution Ultramix 3Edit
The XBox game Dance Dance Revolution Ultramix 3 (2005) features the "Castlevania Medley" track from KeyboardMania. In the background is a dance stage modeled to look somewhat like a Lament of Innocence area of Dracula's Castle. <youtube>POhtSlYgR6A</youtube>
Dance Dance Revolution UniverseEdit
The XBox-360 game Dance Dance Revolution Universe (2007) contains a track called "Castlevania Freestylin Mix" by WaveGroup feat. Nicky G, which is a rather jazzy version of Vampire Killer (music). There is no Castlevania imagery to go with this song.
Dance Dance Revolution: SuperNOVA 2Edit
Dance Dance Revolution: SuperNOVA 2 (2007) arcade (later ported to PS2) contains the IIDX remix version of Bloody Tears by DJ Yoshitaka. Scenes from Castlevania: Curse of Darkness play in the background.
Pop'n Music 15 Adventure, Pop'n Music 16 Party and Pop'n Music PortableEdit
A new Akumajo Dracula Medley tune is played in this game with an image of Simon Belmont walking on the side.
Pop'n Music 18 Sengoku RetsudenEdit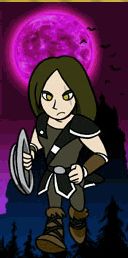 Contains a version of Trezire de Spirit from Pachislot Akumajō Dracula, along with a walking and attacking Trevor Belmont shown on the side.
GuitarFreaks & DrumMania V6Edit
A rock version of Vampire Killer appears in Guitar Freaks and Drum Mania V6 (2009). In the background are scenes from Castlevania Judgment. This game will also have tie-ins to Castlevania: The Arcade. <youtube>4WhXo51k454</youtube>
SOUNDVOLTEXEdit
Related products
Edit
External links
Edit
Ad blocker interference detected!
Wikia is a free-to-use site that makes money from advertising. We have a modified experience for viewers using ad blockers

Wikia is not accessible if you've made further modifications. Remove the custom ad blocker rule(s) and the page will load as expected.