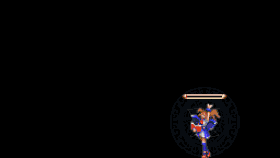 Ice Needle is an Ice spell that launches cutting shards of ice. A rotating ring of ice needles appears in front of its caster and then they are shot out horizontally one at a time.
This spell was available to Charlotte Aulin in Castlevania: Portrait of Ruin and Harmony of Despair. Soma Cruz is also able to use this spell with the Frozen Shade's spell in Harmony of Despair.
Dracula has a vampiric version of the spell (Vampire Needle) in Pachislot Akumajō Dracula, which releases all needles at once.
Game Specific Information
Edit
Ice Needle is one of Charlotte Aulin's magic spell skills in Portrait of Ruin. When cast, it launches cutting shards of ice.
Item Data
Edit
Item Data: Ice Needle
Image

Name

- Game
Description
Type / Users
Attributes / Consume
Statistics / Sell
Found
Notes
Launch cutting shards of ice.
Magic Spell
Charlotte 
Attrib: Ice
Consume: 30 MP 
Base Attack: 6/12 (Half/Full charge)

Buy: $3,000 Find: Entrance (Vincent's shop)

Effect: Four small ice shards rotate in front of Charlotte and fire one at a time.
Special: Fully charged: Eight large ice shards rotate in front and fire one at a time.

Launch cutting shards of ice.
Bound Spell
Charlotte 
Consume: 15 MP 
ATK +6

Rarity: ****
Bind: Frozen Shade
First Obtained: Chapter 2

Shoot pillars of ice.
Bullet Soul
Soma 
Attrib: Ice
Consume: 15 MP 
ATK +6

Rarity: **
Steal: Frozen Shade (2.8%)

Animations
Edit