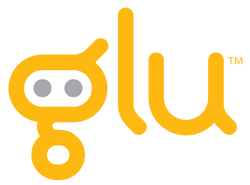 Glu Mobile, Inc. (also known as Glu Games or simply Glu) is a publisher of mobile games for smartphone and tablet devices. Founded in San Francisco, California, in 2001 as Sorrent, Glu has since taken up office in more than four countries. Glu offers products to multiple platforms, including iOS, Android, Amazon, Windows Phone, and Google Chrome.
Its contribution to the Castlevania series are the mobile ports for Castlevania: Aria of Sorrow and Castlevania: Dawn of Sorrow.
Ad blocker interference detected!
Wikia is a free-to-use site that makes money from advertising. We have a modified experience for viewers using ad blockers

Wikia is not accessible if you've made further modifications. Remove the custom ad blocker rule(s) and the page will load as expected.