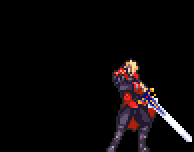 Dragon Slayer (also called Dragon Killer) is a sword forged to slay dragons.
In Castlevania: Curse of Darkness, the Dragon Killer can be created with Nodachi, Claymore and Ceramics.
Item Data
Edit
This sword is possibly a reference to Berserk, where the character Guts wields a huge sword called "Dragon Slayer".