Ad blocker interference detected!
Wikia is a free-to-use site that makes money from advertising. We have a modified experience for viewers using ad blockers

Wikia is not accessible if you've made further modifications. Remove the custom ad blocker rule(s) and the page will load as expected.
Japanese Name
ドラキュラII 呪いの封印 SOUNDTRACKS (FC国内版)
Release Date(s)
Jun 30, 2014
Price
600, 1200 (Combined) JPY (without tax)
Number of Tracks
9, 18 (Combined)

Dracula II: Noroi no Fūin SOUNDTRACKS (also Castlevania II: Simon's Quest SOUND TRACKS) is the original soundtrack for the game Castlevania II: Simon's Quest. It is a new recording, released on Jun 30, 2014.
Tracklist
Edit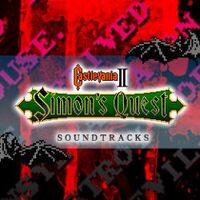 Message of Darkness (Naming BGM - ネーミングBGM)
Within these Castle Walls (Castle BGM- 城BGM)
Bloody Tears (Roads by Day BGM - 昼の道BGM)
The Silence of the Daylight (Town by Day BGM - 昼の街BGM)
Dwelling of Doom (Mansion BGM - 館BGM)
Monster Dance (By Night BGM - 夜のBGM)
Last Boss (Last Boss BGM - 最終ボスBGM)
Game Over (Game Over - ゲーム・オーバー)
A Requiem (Ending <Castlevania> - エンディング 〈悪魔城ドラキュラ〉)