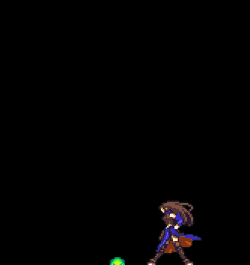 Dominus Hatred
("ドミナス・オディウム
Dominus Odium
) or
Dominus Odium,
is one piece of
Dominus
which summons a pillar of light, which then showers the entire screen with damaging energy. Using it reduces health; each use consumes 1/6 of Shanoa's max HP. Dracula uses the same attack, also known as Fatal Ray.
Item Data
Edit
Item Data: Dominus Hatred
Image

Name

- Game
Description
Type / Users
Attributes / Consume
Statistics / Sell
Found
Notes
One piece of Dominus; summons a pillar of light.
Glyph
Shanoa 
Attrib: Darkness
Consume: 1/6 of Max HP, 66 MP 
ATK +66

Find: Minera Prison Island

Effect: Loses health.

Animations
Edit
Ad blocker interference detected!
Wikia is a free-to-use site that makes money from advertising. We have a modified experience for viewers using ad blockers

Wikia is not accessible if you've made further modifications. Remove the custom ad blocker rule(s) and the page will load as expected.