For Death's weapon, see Death's Scythe.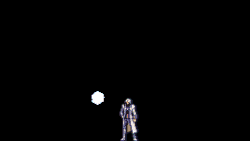 Deathscythes are a continuous supply of tiny scythes (or sickles) which materialize on the screen at random locations and twirl about, cutting their enemies to pieces. It's one of the signature attacks of Death, used in every one of his appearances throughout the series, with the exception of Lament of Innocence. Some playable characters are able to use this attack as well, usually obtained after defeating Death, after whom the attack is named.
Soma Cruz is able to use this attack after gaining Death's soul in Castlevania: Aria of Sorrow, Dawn of Sorrow and Harmony of Despair. Charlotte Aulin is able to learn this spell by blocking Death's attack with her Book of Binding in Harmony of Despair.
Item Data
Edit
Screenshots
Edit
This attack is called "Death Sickle" in Aria of Sorrow, although it will actually spawn tiny scythes. Oddly enough, this same attack is called "Death Scythe" in Dawn of Sorrow, although this time many sickles will be spawned.