---

The official community site dedicated to the Konami video game series Castlevania that anyone can edit. However, we can only grow with your help.

Warning: This wiki contains spoilers, proceed at your own risk.
For fan-related content, please see the Castlevania Fan Wiki.
To make up your own Castlevania content, please see the Castlevania Fanon Wiki.
If you're new to FANDOM™, take a moment to check out the FANDOM University or the Help pages, and be sure to read and understand our policies.
If you have previously contributed to a wiki before and want to add a new page, go ahead and add it here:
---
NEWS & UPDATES
July 19, 2017: The Castlevania Wiki's Discord server is here! Join us to discuss all things Castlevania and Wiki!
July 8, 2017: Season 2 is officially confirmed for the Netflix show!
July 7, 2017: The first season of the Netflix show is out! All information here: Castlevania (animated series).
---
---

Did you like the new Netflix series?
---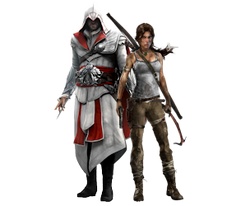 Action-Adventure Games
Go to these sites for info or for help with your own wiki!
ARK: Survival Evolved • Assassin's Creed • Bayonetta • The Binding of Isaac • Castlevania • Crackdown • Darksiders • Days Gone • Detroit: Become Human • Devil May Cry • Dragon's Crown • Fran Bow • God Eater • Grand Theft Auto • Gravity Rush • HITMAN • Horizon Zero Dawn • InFAMOUS • Just Cause • King's Quest • L.A. Noire • Last Day on Earth: Survival • The Last of Us • Legacy of Kain • Legend of Zelda • LEGO Dimensions • LEGO Games • LEGO Marvel and DC • Lightseekers • The Longest Journey • Mafia • Marvel's Spider-Man • Metal Gear • Monkey Island • Monster Hunter • Ninja Gaiden • No More Heroes • Ōkami • Prince of Persia • Red Dead • Senran Kagura • Sleeping Dogs • Splinter Cell • Subnautica • System Shock • Tomb Raider • Uncharted • Watch Dogs • Yakuza
Want your community included? See how!
See all of our Action-Adventure gaming wikis!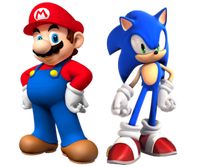 Platformer Games
Go to these sites for info or for help with your own wiki!
A Hat in Time • Azure Striker Gunvolt • Banjo-Kazooie • Bloodstained: Ritual of the Night • Broforce • Castlevania • Cave Story • Code: Hardcore • Conker • Contra • Crash Bandicoot • Croc • Cuphead • Donkey Kong • Drawn to Life • Epic Mickey • Ganbare Goemon • Jak and Daxter • Jazz Jackrabbit • Kirby • LittleBigPlanet • Mario • Mega Man • Metal Slug • Metroid • Oddworld • Ratchet & Clank • Rayman • Shantae (and WayForward games) • Shovel Knight • Sonic • Spyro the Dragon • Strider • Yooka-Laylee
Want your community included? See how!
See all of our Platformer gaming wikis!