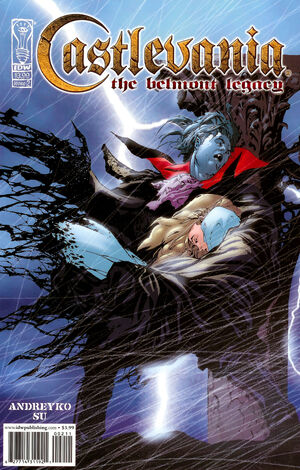 The second issue of Castlevania: The Belmont Legacy which was released on April 27, 2005
For many years, Dracula has slumbered, leaving the countryside in relative peace. But that peace is shattered by the rising of the ancient evil, who wastes no time in announcing his presence to his old adversaries, the Belmont family. Now Christopher Belmont must face the greatest challenge of his life. Based on the smash hit Konami videogame.
Ad blocker interference detected!
Wikia is a free-to-use site that makes money from advertising. We have a modified experience for viewers using ad blockers

Wikia is not accessible if you've made further modifications. Remove the custom ad blocker rule(s) and the page will load as expected.